Doorpint offers the best AMC packages for its clients across Abu Dhabi : Contact us for more details.
A quick brief on AMC contracts
Today competition is on high-rise and it is important to have office equipment on working condition to increase productivity. AMC or annual maintenance contracts are certain agreements that help your business to manage your office equipment such as printers, copiers, scanners, and plotters. Dooprint offers various AMC contracts that provide labour support, technical assistance, repairs and accessories support. With an AMC, you have all your repairs covered and it is great in terms of investment.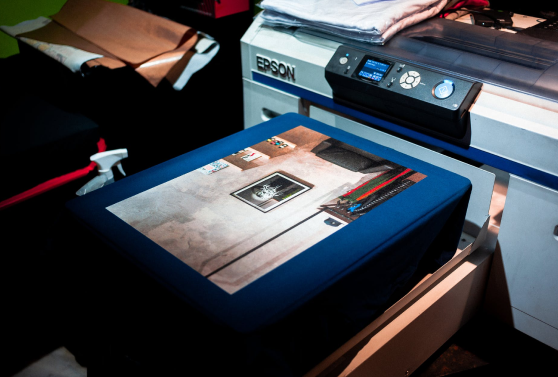 Whether you own a printer or have a brand new one, it is important to maintain it in proper condition, which will be taken care of by AMC, if you have one.
Why AMC is an economical option for any Business?
There is no guarantee that machines might work aptly and as expected, whether an old one or a new one.
For household purposes, matters can wait, but for business firms, time is money. It is vital to be on time, in this digital era, as only the fittest and finest can survive
For a business to function, it requires man and machines working in perfect synchronization.
However, when machines slow down, it affects productivity and performance.
If you are in a construction business or into accounting, What if your printer stops working or has a malfunction? It will cause glitches in the whole system. Therefore, managing office equipment such as printers, scanners, copiers and plotters on a routine basis is necessary.
We also provide options in AMC where you can cover repair, replacement, and maintenance of printer consumables such as fuser units, drum unit, and developer unit. All these printer consumables require replacements are quite expensive. Therefore, our custom-made AMC contracts cover all these expenses without charging a single penny extra.
At Dooprint, we assist your business whenever such a need arises. We cover all the issues and repair your machines in no time to make them function. Investing in AMC is economical as you get cost-effective packages on labour charges, accessories, and technical support round the clock
Why is it beneficial for your business to go for an AMC contract?
Quick point on why AMC is the best way to manage your office equipment such as printers, copiers, scanners, and plotter
Routine checks and maintenance services at your place
We offer contracts that cover your printer consumables( drum, fuser unit & developer unit) in case of any faults
Save time as we quickly repair your machines at a minimal time for any faults.
Conditioning machines for any technical issues and slowdowns
No hidden charges
On the spot repair and maintenance
Readily available on call and onsite support 24/7
Cost-effective packages with offers and discount
At dooprint, we are capable of supplying Printer consumables such as drum, fuser units, developer units and spare parts such as toners, 24/7. In addition, we also offer repair and maintenance services.
How does an AMC work?
At Dooprint, we offer different annual maintenance contract plans for office equipment such as printers and copiers.
You can find the following details in an AMC contract
Equipment details
Details or parties involved
Contract duration
payment details
terms and conditions
Services included During the term of the contract
We are one of the best retail outlets that offer office equipment such as printers and copiers for rent and lease. In addition, we also offer repair and maintenance services. We also supply refurbished machines at reasonable prices, also we sell printer accessories such as toners and ink cartridges. In short, we offer complete solutions to your office equipment needs.
Our company offers different annual maintenance contract plans depending on customer demands. We also offer custom plans as companies require service for different durations. Our plans ensure that your printers and copiers remain in good condition thereby increasing the productivity levels of your business without any interruption. Dooprint is a reliable brand when it comes to the maintenance and repairs of office equipment.
By partnering with our company, you will get the best offers for AMC contracts. In addition, our company offers best in class services to all customers in Abu Dhabi. We offer quick support round the clock.
Our specialized team of engineers – AMC service Abu Dhabi
At dooprint, we offer extensive training to our staff which makes them efficient to handle any office equipment brand. Our printer AMC packages are highly customized and we have a huge clientele base across Dubai and Abu Dhabi. We offer services to all kinds of businesses of all sizes and shapes. We are just a phone call away and we are the leading printer repair centres in Abu Dhabi.
We are equipped to repair any brand of printers and photocopiers. The best part is that our company does not charge any extra penny other than mentioned in the AMC contracts. Whether you have Canon, HP, Rico, Xerox, Samsung or any other popular brand, be assured that we have got you covered.
Call us to discuss your requirements in person or over a phone call. We are ready to assist you.