Best printer repair and maintenance centre in Abu Dhabi
We serve you with high-quality printer repair and maintenance in Abu Dhabi at the lowest possible cost as even the most renowned brands are prone to glitches at times.
PRINTER REPAIR SERVICE
We are the no.1 Printer service centre in Abu Dhabi since 2012. Our engineers are well trained and offer the best assistance. We provide you onsite printer repair services for all types of printers like LaserJet printers, Copiers, MFP, etc of various brands.
We repair all brands of printers
Our printer repair centre in Abu Dhabi provides service for Color & Laser Multi-function printers, Color Laser Single Function printers, Deskjet Printers , Ink Tank Printers, LaserJet Printers, Mono Laser Multi-Function printers, Officejet Printers, canon printers, canon ink Jet printers, Epson printers, Epson Ink Jet Printers, Samsung LaserJet and Ink Jet printers, brother printers, all other brands.
It requires professional hands to manage and repair branded printers and we have the best team of experienced technicians.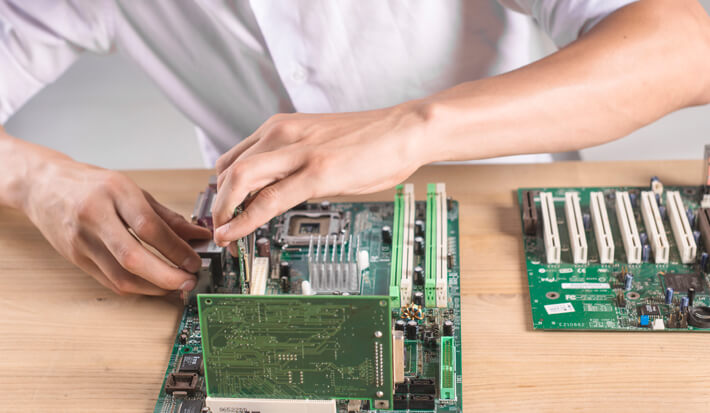 If you are looking for printer repair and maintenance service, call us at 026711640. Our printer service support staff will allocate the best printer service engineer at your doorstep.
We also service colour printers, mono printers, plotters, scanners, copiers and Xerox machines.
Our printer repair centre also supplies printer parts and accessories. You can also buy imaging consumables, toners and ink cartridges from our retail outlet.
Get professional help for printer repair service
You can easily take care of basic things such as changing toner cartridges or refilling papers. However, handling printer repair on your own may prove to be a wrong idea in case of any major issues.  In addition, some printers may have issues with their software settings or network.  In such cases, a professional can help diagnose the problem better and repair it quickly.
Why Printer Repair and maintenance is important?
Purchasing a multifunctional printer for your business is a costly affair. However, if you care for your machines, they last longer than expected. The best way to increase the life span of your printers is to repair and maintain them consistently.
Multifunctional printers require professional help for repair and maintenance. We at dooprint have the best professional staffs who can maintain your machines in good condition for years to come. If you think your printer is overworked and needs maintenance, then call us right away. We are ready to help you. Check us out on google.
Features – Call us for printer repair services
Round the clock customer support
Trained technicians
Repair all kinds of brands
Onsite repair services
Budget-friendly rates
printer parts avaialble
Why Choose us for your printer repair services
We provide repair and maintenance services one time or even on contract basis depending on customer demand. Our technicians are capable of handling any kind of repair service and we also provide printer parts. Our outlet supplies high quality printer accessories and imaging consumables at budget-frienldy prices. Along with repair we will fix new parts to your machines if required. You do not have to purchase it yourself or hire some one else.
Therefore , we are the best option when it comes to printer repair and maintenance in Abu Dhabi. We also offer other services such as printer rentals, AMC contracts, sales of printer parts such as toners, drum and developer units. In short, we offer complete printer service and maintenance solutions across Abu Dhabi. You can get in touch with us by call or email. Our support team will assist you.